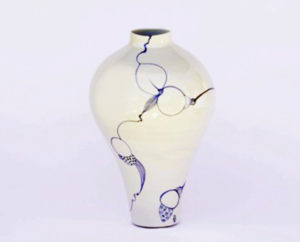 My vessel "I am NOT perfect." was chosen as a winner of the Gosford Art Prize (Ceramics) in 2014. As this is my second winning prize since 2012 when I moved to the Central Coast, it was so hard to believe.
The Vase is 33cm diameter, 55cm height. The judge this year was Dr. Andrew Frost, who is art critique as well as a lecturer at COFA.
The exhibition will be held from 20th September until 16th November 2014.
I will be doing Artist talk on 3rd November, from 2-3pm. If you are interested in my work, please visit the Gosford Regional Gallery.
Address: 36 Webb Street, East Gosford, NSW 2250
Date: 20th September – 16th November 2014
Opening hours: 10-4pm
Phone: 4304-7550
Free Entry